Our Technology
Patented smart camera monitoring of unnecessary heat cable usage.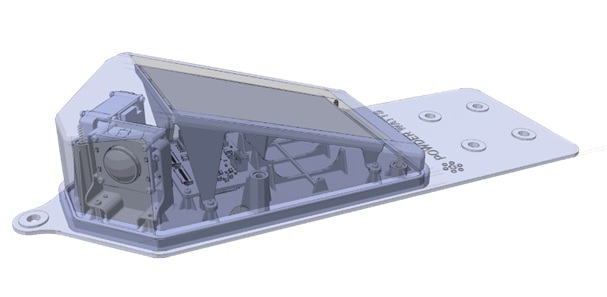 Solar Panel
4 Ah capacity battery, enables 6 month of uninterruptible operation during the wintertime
1.2W solar panel recharges the device in the summer, provides power backup in the winter times
Dual camera system
Panoramic view of the roof
Excellent 1080p image quality
Integrated night-vision capabilities
Mounting Plate
Adaptive fittings, supporting multiple roof types
Set-and-forget installation procedure
UV-Resistant Enclosure
Water and ice-proof IP68 enclosure
Extreme temperature operation ranges
Roof top snow and ice melt cables are essential for structure protection against ice dams. Snow buildup on roofs makes it difficult to see if heat cables need to be turned on or not.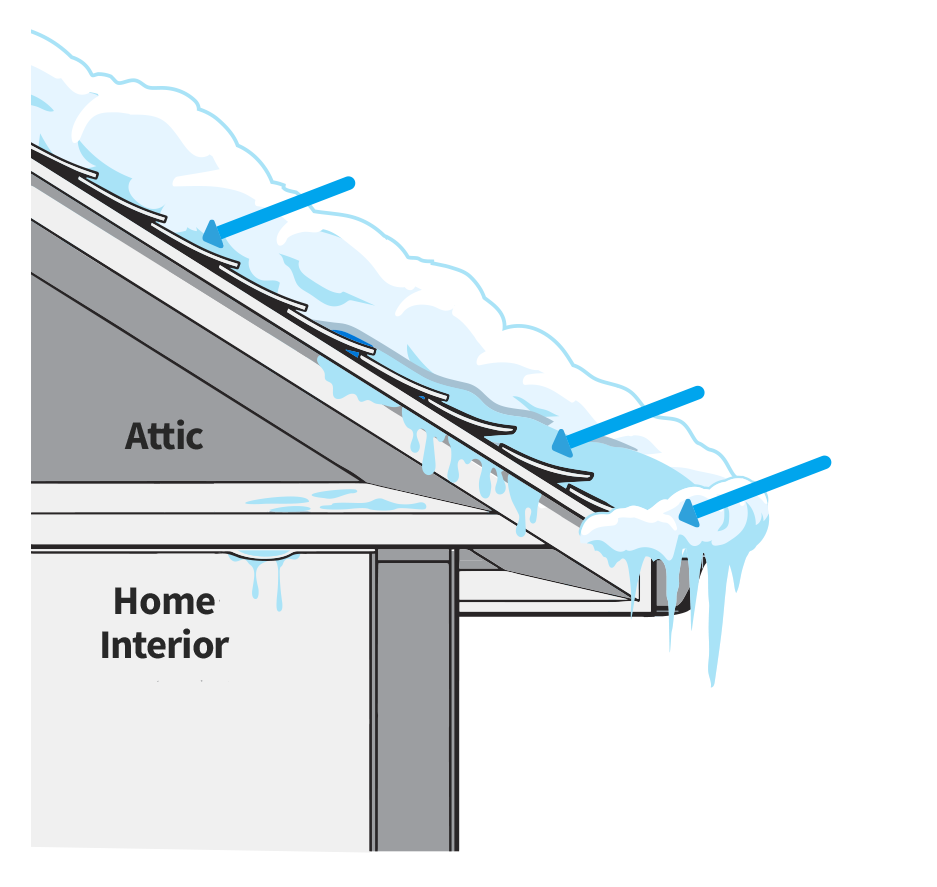 Why: Heat cables cost a lot to run – both in money and environmental impact. Heat cables draw so much power they typically double to quadruple the electric usage of the structure they protect!
Powder Watts smart camera technology is able to see inside these caves to accurately determine when those cables need to be on or off. No more guessing from the outside when cables should be turn on to create the proper channel for ice melt to drain.
How it works: Utilizing the same smart camera technology we see in collision avoidance for cars, thermal imagery for first responders and smart software messaging, the Powder Watts system is able to accurately detect when you are most at risk of roof damage from winter conditions and efficiently turn on and off your heat cable systems at the optimal times
The Competition: thermometers that monitor roofing temperature fail to take into account when a channel for moisture and water to escape have been created. This means when temperatures are at freezing or below – regardless of the clear pathway conditions on your roof – your heat tape will be on. Wasting money with excessive energy usage.
Previous Technology: Thermostats that monitor ambient temperature stay on much of the winter – as temperatures are frequently below ~36 degrees F. Additionally, thermostats are unable to determine if a safe melt drainage channel has been established allowing for the heat cables to be safely shut down – nor are they able to determine when the cables need to be powered on again, and for how long.